Start your immigration process today!
15 Canadian Laws You Need to Know
Discussing all the necessary requirements for immigration is important.
It's equally important to remember that in a country that follows the rule of law, immigrants and people with a newly minted permanent residency card need to know the laws of their new country of residence.
Everyone knows the common laws, but some laws are more obscure and so are not likely to be common knowledge.
Here are a few Canadian laws you may not be aware of. While they may not teach these at law school, we still recommend printing them out and looking at them whenever life gets a little heavy.

1. Alberta: It is illegal to paint a wooden ladder.
This law appears in The Occupational Health and Safety Act of 2009.
Should you own a wooden ladder and want to preserve it (or prevent splinters), you may do so with clear polish.
So if you find yourself living in Alberta and accidentally painted your ladder (personally, I like a nice purple ladder), keep it indoors and cover it up!
Someone painted this ladder. Criminal!
2. Also Alberta: It is illegal to own a pet rat.
This law can be found in The Agricultural Act of 2001. Albertans may not have pet rats.Those interested of experiencing the presence of rats in Alberta are free to visit a zoo which has a rat permit.
Don't ask us which zoo has one, we did not research this any further…
This is probably the reason Alberta is the only part of the world free of Norwegian rats.
3. 
Toronto, Ontario: It is illegal to swear in a public park.
According to The Municipal Code of Toronto, you will mind your language, buster!
If you feel that's harsh, here are some more things you're legally bound from doing in Toronto parks:
Throw things
Annoy people
Be nude
Release balloons filled with lighter-than-air gasses
Now you know, so cover up and only take your heavy gasses to the park!
4. 
Toronto, Ontario: It is illegal to drag a dead horse down Yonge street on Sunday.
According to Toronto law, you should keep your dead horse dragging out of Yonge street, or if you must – don't do it on Sunday.

You could get arrested!
5. 
Oshawa, Ontario: It is illegal to climb a tree.
According to a city by-law of 2008, "No person shall interfere with a tree or part of a tree located on municipal property, including but not limited to attaching, affixing or placing upon in any manner any object or thing to a tree or part of a tree, and climbing the tree."
So if you like climbing trees or if you have cats that like getting stuck in trees, consider other cities for your permanent residence.
6.
Ottawa, Ontario: It is illegal to sell eye glasses on remembrance day.
According to a city by-law, eyeglass retailers must close the shop on remembrance day. Travel agencies too are forced to take a day off.
That may not seem unreasonable, but the law goes on to list important establishment which may remain active on remembrance day.
So have no fear because day spas and pet groomers can stay open and provide their fine services undisturbed.

Share with your friends! Canadian laws are important! 🙂
Click To Tweet


7. Also 
Ottawa, Ontario: It is illegal to privately own more than 3 dogs or cats over 20 weeks old.
The city's by-laws state that "The total number of cats and dogs allowed in a residence is five. A maximum of three dogs are allowed in a residence where both cats and dogs are kept.
No more than five cats over the age of twenty weeks are permitted in a residence.
Only three dogs over twenty weeks of age may be kept in a residence.
And if you're considering breaking this law, beware, as the city website provides residents with a form to report animal number violations.
Aww 🙁
8. 
Province-wide, Ontario: If you don't pay your hotel bill, the hotel can sell your horse.
According to The Innkeepers Act of 1990 "An innkeeper, livery-stable keeper or boarding-stable keeper" has the right to sell the horse of a guest, should the guest avoid paying the bill for 2 weeks.
You may think this doesn't apply to you because you don't stay at inns or stables, you only stay at hotels! Unfortunately for you, the law defines all hotels as inns for this purpose.
Don't own a horse? The innkeeper is also permitted to sell a customer's goods, should the bill go unpaid for 3 months.
Pay your bill!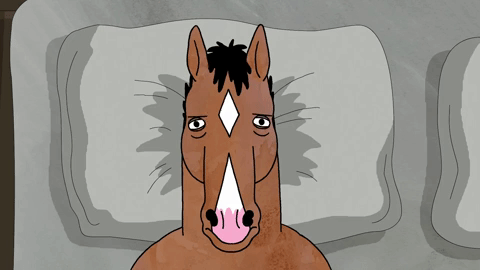 9. 
Souris, PEI: 

It is illegal to have tall snowmen.

One of the city's laws warns the population from building monstrous snowmen.

And for those residents living in a corner home, it is forbidden to build snowmen taller than 30 inches.

That's alright, everyone loves the famous children's story "Snow Dwarf and the Seven Whites"!
10. 
Halifax, Nova Scotia: Taxi drivers are not allowed to wear T-shirts.
Well, this one we can understand… I mean, why not have a finely dressed driver taking you to your destination?
So if you're planning to be a taxi driver in the streets of Halifax, make sure to have your supply of snazzy outfits on hand.
11.
Fredericton, New Brunswick: It is illegal to take your reptile out in public.
Considering taking your Iguana for a walk in the sunshine? Not in Fredericton!
City law prohibits taking any and all reptiles out in public.
It does allow, however, presenting public areas to your reptile if your pet dragon is safely perched in "a case, cage or other container designed in such a fashion that it will completely confine such snake or reptile."
12. 
Nation-wide: It is illegal to challenge someone to a duel and/or accept an invitation to a duel.
According to The Criminal code of 1985, a citizen can go to jail for up to 2 years for challenging someone to a duel or accepting a challenge.
So keep your gloves on your hands and keep your swords in their sheaths, folks.
Sheath your sword, sir!
13.
Nation-wide: It is illegal to scare the Queen.
The Canadian Criminal Code of 1985 states that "Every one who willfully does an act with intent to alarm Her Majesty" is performing a prohibited act.
Well all know what happened in the US during The Prohibition. We suspect they're trying to tempt us…
It's a good thing Buckingham Palace isn't in Canada!
14. 
Nation-wide
: There are limits on how many coins you can use to buy something.
The Canadian Currency Law of 1985 provides a list of rules and restrictions regarding the usage of coins.
For example, when paying in Loonies, you can pay as much as $25 in one purchase. If you're using nickles $5 is the limit and if you're using pennies you are forbidden from going over 25 cents.
A list of all restrictions can be found here.
Time to invest in a change-dispenser
15. 
Nation-wide: It is illegal to pretend to practice witchcraft.
According to The State Criminal Code of 1985 "Every one who fraudulently pretends to exercise or to use any kind of witchcraft, sorcery, enchantment or conjuration is guilty of an offense punishable on summary conviction."
So sell your Harry Potter costume before you move to Canada, better safe than sorry!
Which of these laws are you most likely to break? Tell us in the comments. Don't worry, we won't tell anyone…
Now that you know all you need to know about the law in Canada, you're ready to start your immigration process! Sign up here and we'll get you started!